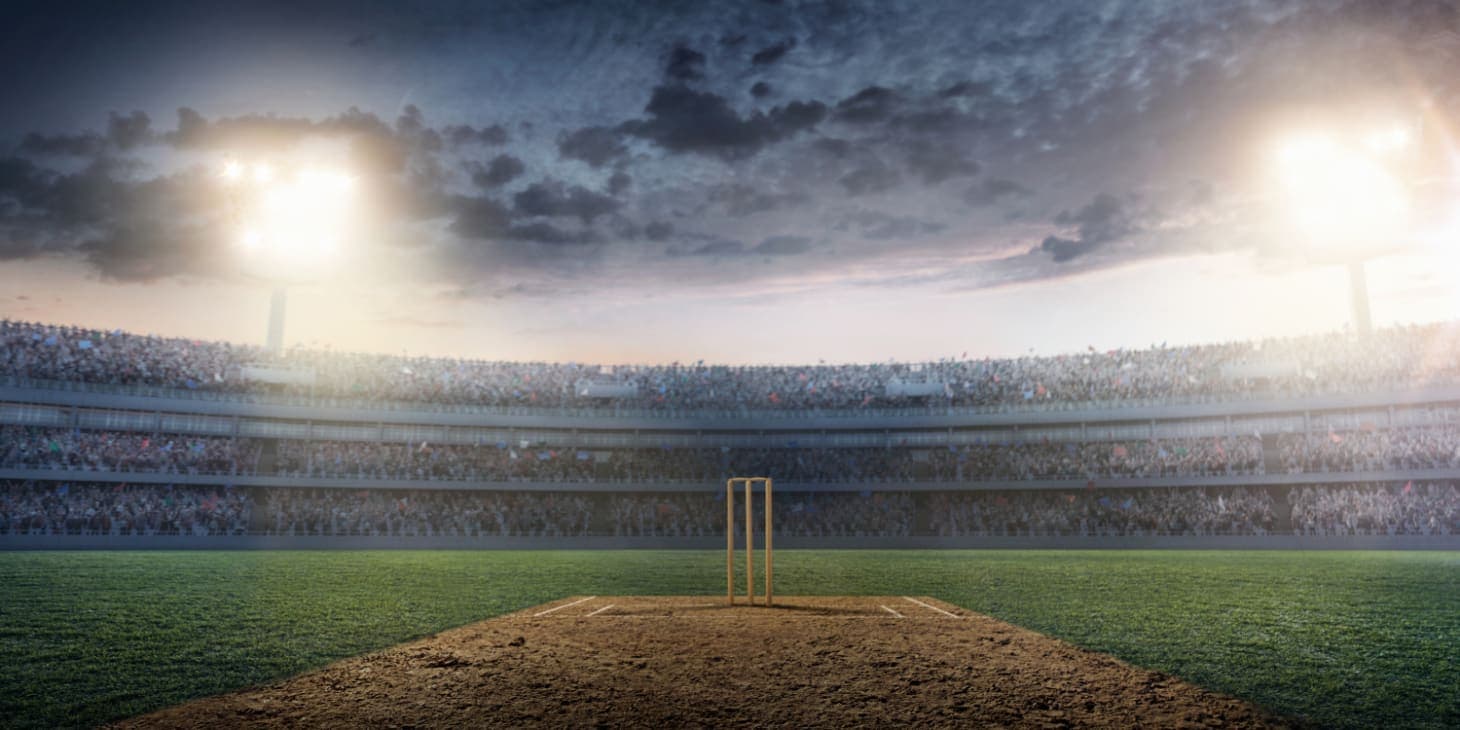 ICC Men's Cricket World Cup 2023 Preview
After what feels like an eternity since the last ICC Cricket World Cup back in 2019, one-day cricket is back with a bang this year.
---
Betway - Your First Bet is on Us!
"₹4,000 Matched Free Bet if your first bet loses"
Don't miss out on this fantastic opportunity to enjoy risk-free betting. Make your first bet now and if it doesn't go your way, we'll match it with a free bet of up to ₹4,000!
Terms and Conditions:
New India customers only.
Minimum Stake: ₹250.
Maximum Free Bet: ₹4,000.
First bet on any sports with overall odds: 2.00 (1/1) or higher.
Free Bets available upon settlement of the qualifying bet.
This offer is valid for 7 days from your new account being registered.
You must be 18+ to participate. Terms and conditions apply.
Remember, this offer won't last forever, so act now and make your first bet count!
---
With shorter forms of the game such as T20 and The Hundred growing exponentially in the past few years, there have been plenty of conversations about the need for ODI cricket. However, for true cricket fans, this World Cup could be the evidence they need to show the world how incredible the one-day format can be.
With all the big hitters warming up nicely in the last few weeks, and some potential dark horses ready to cause an upset, let's take a closer look at the most exciting cricket tournament of the year, the ICC Men's Cricket World Cup 2023.
---
When is the ICC Cricket World Cup 2023?
The ICC Cricket World Cup 2023 will take place between October 5 and November 19, 2023. The kick off game is between England and New Zealand, and will take place on October 5 at the Narendra Modi Stadium in Ahmedabad. The final will be played on November 19 and will take place in the same stadium.
---
Where will the Cricket World Cup 2023 be played?
The Cricket World Cup 2023 will be played in India. India is widely known as the country most passionate about cricket, and the World Cup is likely to be a sell-out affair, with every match expected to sell thousands of tickets all around the country.
The matches will take place in 10 different stadiums in 10 different cities, including Mumbai, Delhi, Ahmedabad, and Bangalore, to name but a few.
---
Who are the favorites to win the Cricket World Cup this year?
With the Cricket World Cup taking place in India this year, it is no surprise that India are seen as the favorites to win the tournament on their own soil. However, there are plenty of strong teams in the competition this year that will be looking to upset the home crowd.
Below, we have listed the 5 teams most likely to win the World Cup 2023, with odds provided by Betway.
---
India (3.20, Betway)

As the hosts, India will expect to go deep in the competition and even to win it. For such a huge country that is crazy about cricket, it would be a national travesty for the side not to at least make the final, so a lot of pressure is being put on the players this time out.
Thankfully for India fans, the current crop of cricketers are more than up to the task, and have consistently shown that they can handle pressurised moments in ODI cricket, especially at home.
India captain and talisman Rohit Sharma may be 36 years old, but he is playing as well as ever, and India icon Virat Kohli always seems to raise his game for the big tournaments, but has suffered a little in form the last couple of years.
It's India's bowlers, though, that are their real weapon this time around, with Jasprit Bumrah and Mohammad Siraj looking to blow teams away as they have done so often over the years. They just destroyed Sri Lanka in the final of the Asia Cup, bowling them out for just 50 and sending a message to the rest of the world.
Whether they can carry their team to victory against the tougher batsmen of England and Australia is up for debate, but you can be sure that those teams will not relish facing them either.
---
England (4.00, Betway)

After finally triumphing in the 2019 edition of the World Cup in spectacular fashion, Jos Buttler's side are looking to claim their second World Cup win this time around, and are full of confidence.
England have revolutionised the one-day game over the past few years, with breathtaking attacking cricket and some insane scores being run up against the best teams in the world. With batsmen like Buttler, Jason Roy, and returning England legend Ben Stokes, they will be more than confident in getting through the group stage and posing a real threat to anyone in the knockout stages.
However, they have traditionally struggled in Indian conditions - especially against spin - so they will have to be careful to not go too aggressive against sides like India and Pakistan who are so good at the slow ball.
Another worry for England is the form of talisman Joe Root in ODIs recently. Root has not made a century in 4 years in the one-day version of the sport, and that is a real surprise for one of the most talented and composed batsmen England has ever produced. If he doesn't turn up in this World Cup, they will be relying on other players to get them through.
---
Australia (5.00, Betway)
Australia are a really tricky side to figure out. On the one hand, they have some feisty and determined heads in the dressing room that have been there for years, such as batsman Steve Smith and captain Pat Cummins. Bowler Mitchell Starc and batting legend David Warner are also in the squad, giving the Aussies a steely, experienced squad that will not back down easily.
On the other hand, Ashton Agar, Cameron Green, Travis Head, and wicketkeeper Josh Inglis are the only members of the squad under the age of 30, and with some gruelling matches ahead in a short space of time, it remains to be seen whether Australia's veterans will be fresh enough to make a proper impact on the latter stages of the tournament.
They have also played a lot of cricket in recent months, with a 5 match series against South Africa just finishing yesterday, and only Mitchell Marsh got over 50 as his side were run out for a poor 193 in response to South Africa's 315-9.
You can never write the Aussies off though, and they should be a fun team to watch, regardless of how far they get.
---
Pakistan (7.00, Betway)
Pakistan are one of three teams, along with Bangladesh and Sri Lanka, to still not have announced their full squad for the upcoming World Cup. This has still not deterred the oddsmakers from making them 4th favorites for the trophy, and with good reason.
Captain Babar Azam currently tops the ICC Player Rankings for ODI batsmen, and his presence at the crease is sure to cause nerves in every single bowler he faces during the tournament. He will almost certainly be joined by openers Fakhar Zaman and Imam-ul-Haq, making Pakistan one of the more creative and destructive batting lineups across the tournament.
But Azam has not had a great Asia Cup, with his 151 against Nepal the only score of note that he managed, getting out cheaply against India and Sri Lanka, two sides he will have to face in the World Cup.
Pakistan's bowlers are very good, with Kuldeep Yadav in the form of his life and almost certainly going to the World Cup. His 5/25 in 8 overs was the only bright spot in Pakistan's crushing defeat to India in the Asia Cup, and they will  need him to be in similar good form if they want to make sure they reach the final 4.
It may be too much of an ask for Pakistan to win the tournament, but if their key players click at the right time, you wouldn't put it past them to cause an upset.
---
New Zealand (10.00, Betway)
New Zealand, the beaten finalists in both 2015 and 2019, are back and are aiming for a chance to go one further and claim the trophy that has so far eluded them. Their loss in 2019 was so agonizing that the Kiwis could be forgiven for still being emotionally scarred by it, but that's not the way New Zealand operates.
Captain Kane Williamson remains one of the best batsmen in the world, and he has stayed there for close to a decade now, showing his absolute class against great teams all around the world. However, he injured his knee in the IPL and may not be fit for the first game, so it remains to be seen how effectively he can play in the tournament afterwards.
Devon Conway has shown some great form as an opener, with his recent 111 in the first ODI against England proving he can mix it with the best. His performances did go down after that in the series, but that was more down to some incredible England bowling than horrible mistakes that he made.
Trent Boult proved that he is still a fantastic bowler, and his speed and accuracy will be key for New Zealand if they want to make it to the semifinals. It will be tough for them to go further than that on Indian soil, but if Williamson reaches peak fitness, we could be on for a repeat of 2019, and maybe even a different result that favores the Kiwis this time.
---
Who won last time?
The last ODI Cricket World Cup was in 2019, with England winning over New Zealand in one of the most extraordinary finals ever seen in the sport. After going to a Super Over after tying at 241 after 50 overs, both teams scored 15 runs in the Super Over and New Zealand had one ball left.
After trying to run for the win, Martin Guptill was run out by Jason Roy and Jos Buttler, which left both teams tied in terms of score. England won by a boundary count, a rarely used way to decide the winner, as they had scored 26 boundaries as opposed to 17 by New Zealand.
It was one of the most thrilling finals we have ever seen, and momentum kept swinging this way and that as the teams battled for superiority. With England winning their first ever ODI World Cup, the 2019 tournament will forever be written into the history books, and we can only hope that 2023 can come close to matching it for drama and suspense.
---
The format of the ICC Cricket World Cup
The ICC Cricket World Cup will feature 10 teams, with all 10 being in the same group. The group stage sees every team play all 9 of the other teams once, which means that there will be 45 matches in total in the group stage. 10 points will be awarded for a win, 5 points for a tie, no result, or if the match is abandoned, and 0 points for a loss.
Teams will be first sorted by points, and then number of wins, net run rate, head-to-head record, and finally pre-tournament seeding if nothing else can separate two or more teams.
After all teams have played each other, the top 4 sides will advance to the semifinals, where the top team in the group stage will play the number 4 side, and the 2nd and 3rd-placed sides will face each other for a place in the final.
---
Who could be this year's surprise team?
Aside from the 5 teams we have gone through above, a potential dark horse for this year's World Cup is South Africa. The Proteas are going through somewhat of a transitional period, with much of their squad well into their 30s and not quite as explosive as they used to be.
However, their experience is also a huge plus, with big names such as captain Temba Bavuma, Quinton de Kock, and bowler Keshav Maharaj eager to impress in what could be their last chance at World Cup glory with South Africa.
Their style of cricket is pleasing on the eye, and they have just turned in one of the best performances of the year in beating Australia 3-2 in their ODI series after going 2-0 down. Their grit and determination has been fantastic this year, and they will be quietly confident of upsetting the apple cart and making it through to the semifinals.
---
Where to watch the ICC Cricket World Cup
In order to watch the ICC Cricket World Cup in India, you need to have access to Star Sports. Star Sports is an Indian pay television network owned by Disney Star. It holds the television rights to a number of exclusive properties, both domestic and international. With access to Star Sports you are not only able to watch the ICC Cricket World Cup, but also the Indian Premier League and the English Premier League (football).
If you don't have cable, you can also stream the World Cup on Disney+ Hotstar, an internet-only streaming service that gives you access to an endless amount of live sports.

For more articles on Cricket, please visit here.

For an interesting article on Gus Atkinson check this out.
For even more ways to watch cricket, check this article out.
Author: Ramesh Singh